Success:
My friend and me went to the library again to work on our project and it worked sooo well! We finished a whole long section and talked already about the conclusion of the whole paper so I guess we'll be finished this week, which is sooo great!
I had my day off today so I didn't go to the gym and I didn't miss it after the workout yesterday :D However, tomorrow it's another day and I'll go working out!
Frustration
: I just had a really unpleasant experience on Facebook! I shared a picture on my personal profile about some facts about cows and the cruelty that is connected to consuming dairy. However, one of my former classmates thought she knew better cause she would be the child of a farmer. She told me that I was a wanna-be animal protector and that I was wrong thinking that cows are being abused for humans. She would say that cows are working animals and that they only lived for the reasons of being milked...I got really upset about her comment but I didn't respond to it. I don't wanna bitch around on Facebook (that did my best friend for me tho. At this point I wanna thank you V :D) - but seriously, everyone who's not aware why drinking cow's milk is not alright please find information on WHY
here
!
I'm furious that it is a fact that so many people still think cows give milk for us to drink and that this is the normal way it should be. Guys, NO it isn't!!!!!!!!!!!! A cow is feeling like you and me and so are all other animals.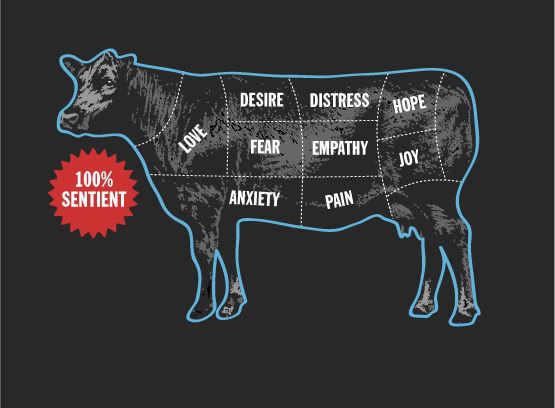 "someone not something" source: anonymous
Woah..that felt good! Getting it all out!
Video Games
: Well, tomorrow's the release of a game called "
Diablo III
" and my boyfriend's eager to go to the store at midnight to buy it! I have to admit, I find it kinda exciting too, to go to the store around midnight and see all the happy people picking up the game! I like video games as well and when I have some spare time I'm playing "
Elder Scrolls IV Oblivion
" at the moment on my PC. Me likeee! At times we also play together on the PS 3 but there are not a lot of great games out there for a 2 player split screen session ;-)